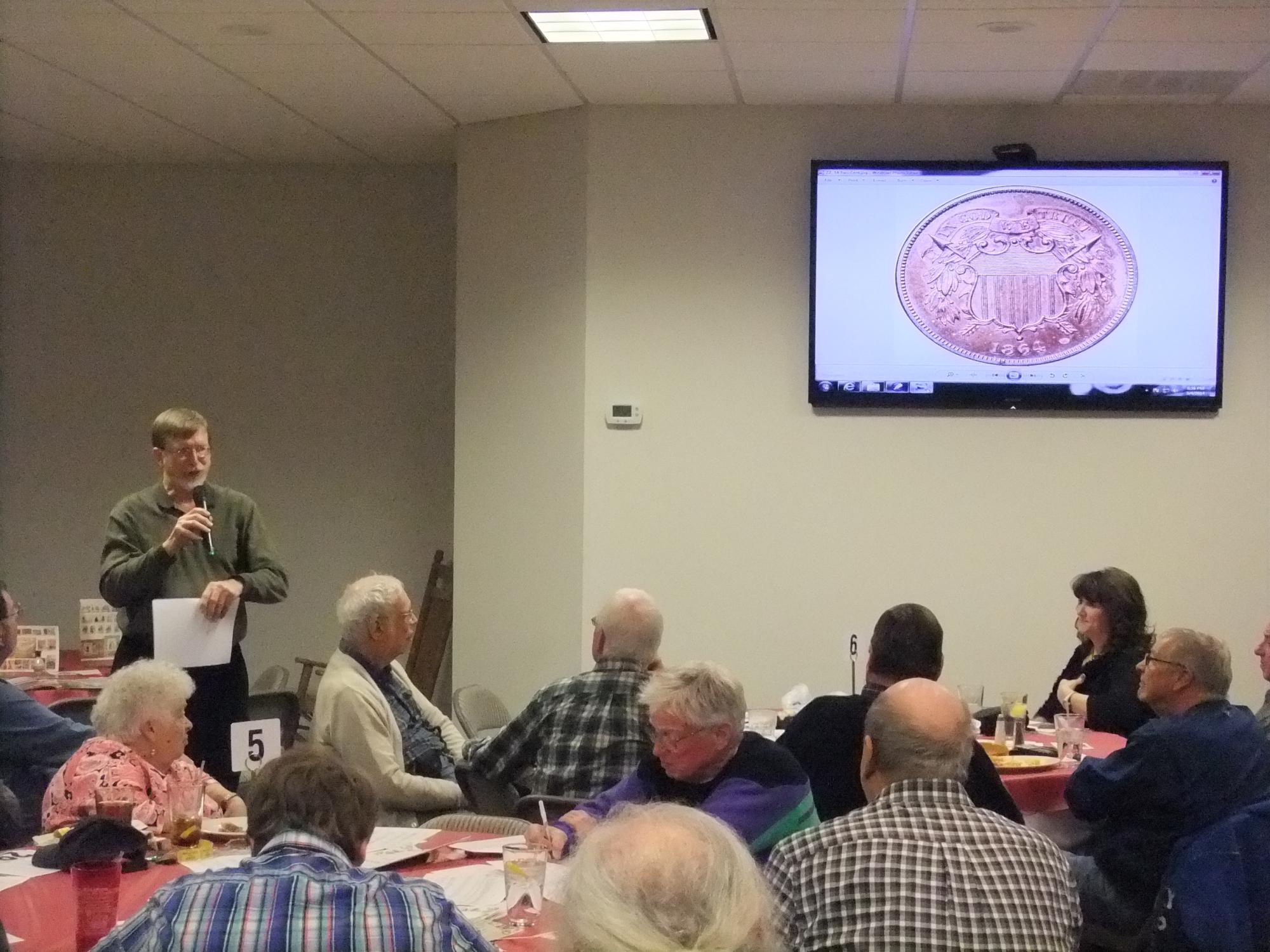 The Richmond Coin Club takes special interest and pride in supporting youth education in the world of numismatics. All programs are sponsored in full by the Richmond Coin Club.
For Educational Program Planning contact VNA/RCC Education Director John S. Philips 804-347-7082 at john.philips@comcast.net. BSA ID # 126 075 190
Next BSA Merit Badge
Richmond Coin Club Show Saturday, May 4th, 2019 ACCA Shriners Building. 1712 Bellevue Avenue, Richmond, VA 23227 (804) 264-0509.

See Virginia Scouts
BSA Coin Collecting Merit Badge Class
Due to the continued concerns with the COVID-!9 virus, the Richmond Coin & Currency Show scheduled for May 1-3 has been cancelled.
We instead hope to see the scouting community at our Virginia Numismatic Association's Autumn show in September 26, 2020.
When: 1:00-3:00PM. September 26, 2020
Where: Fredericksburg Expo & Conference Center

2371 Carl D. Silver Pkwy, Federicksburg, VA.

Cost: FREE

No registration required.

Show doors open @ 10 am on Sat.

Free Treasure Hunts between 10 am & 1 pm before the Merit Badge event!

Badge Requirements:

Please bring your blue cards.

We will show you how to fill it out.

Must meet all 10 requirements for completion.

Be prepared to show completion of requirements 7 and 9.

Attending Richmond Coin Club Coin Show and Treasure Hunt are tailored to satisfy some of the merit badge requirements.
The entire family is welcomed to attend!!!